Olamide Aborowa
Hometown
Ondo, Nigeria
---
Major
International Relations and Global Studies
---
Sport
Women's Basketball
---
Position
Forward
---
Honors
Academic All-Big 12
"I am excited for the fact that there will be a change."
For many student-athletes, the idea of playing for a Division I basketball team is a dream created in childhood. That could not be further than the case for University of Texas women's basketball player Olamide Aborowa.
Aborowa grew up in Nigeria, the daughter of a single mother who was often away due to work. She lived with a family friend and spent her time studying. One day, a stranger approached her and asked her if she had ever considered playing basketball.
"I was a little taken aback. I was like, 'I don't know what that is,' and that was honest," said Aborowa. "I had never seen basketball before."
That man was Joel Ige, a coach in the area. He gave her his number and encouraged her to call him; little did a 14-year-old girl Aborowa know that this one interaction would change the course of her life.
Ige introduced Aborowa to Mobolaji Akiode, the founder of Hope 4 Girls Africa, a nonprofit dedicated to empowering disadvantaged young women in Africa through sports and education. Akiode was the first to suggest to Aborowa that she attend school in the United States.
"I think it would be difficult to put a limit on her."
"I never really thought of going to America. I was just – I never thought about playing basketball in a school, in a college, in America," she said.
The opportunity was too good not to consider; the offer of a better education brought Aborowa to Philadelphia, where she enrolled at Saints John Neumann and Maria Goretti Catholic High School. It was here where Aborowa was introduced to University of Texas women's basketball head coach Karen Aston.
"When you're on the road recruiting and you're looking for potential talent, there are certain things that kind of jump out at me. As I watched her play I thought, 'you know, she's not the product that we're looking for right this moment,' but I did see potential. And I thought with the fact that she had a limited amount of minutes and limited amount of experience, that she was the type of player we could develop," said Aston.
Even after the scholarship officially arrived from Texas, Aborowa still did not fully understand the opportunity that awaited her. It was only after arriving on the 40 Acres that the magnitude of playing for the university began to set in.
"It's good to have like this much support in the sports, actually — and especially for women, because in Nigeria you don't get that at all. It has been amazing," she said.
Attending the University of Texas has also given Aborowa a chance to explore her passions off of the court and is fueling her ideas for the future.
"I was recently accepted into the international relations and global studies program, the international political economy track, focused in Africa. I want to have a business in Africa, or one here that connects to Africa, and, in addition to that, a nonprofit organization that helps African people, businesses, or kids," she said.
The more that she brainstorms ideas, the more excited Aborowa is about giving back to the youth and community of Nigeria.
"I am excited for the fact that there will be a change, and I see it already. It could start with my friends and family, but it's going to grow. I can envision it growing, and I'm excited about that. I can't wait," she said.
Ultimately, Aborowa is grateful for the vehicle that collegiate sports has provided her and says that a college education allows her to dream bigger than she had ever previously imagined.
"Sports is an outlet to show that your voice matters, that you matter as a woman, as a girl growing up. Because I was a girl, I was expected to stay home and do the dishes and do this and do that, and I didn't really like that. I like to go out. I like to meet people. I like to explore. Basketball helped me do that," said Aborowa.
Aston has seen Aborowa blossom in her time at Texas and is confident that her student-athlete will find success in the future.
"I think it would be difficult to put a limit on her, because she is one of those young women that there is not a limit to her potential. She is brilliant, and she has the IQ and the desire to learn," said Aston. "I think that's what makes really special student-athletes at the University of Texas, the ones that love their sport very clearly, but actually love learning, and they love the challenge of learning. And she happens to be one of those unique young women; I think she loves learning as much as she loves basketball."

@UTAustin
11 hours ago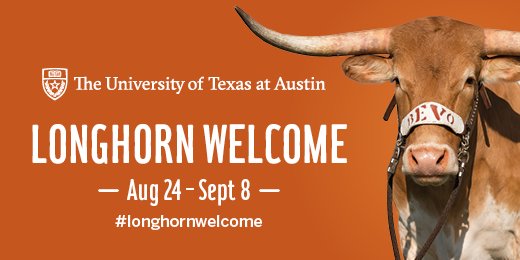 #LonghornWelcome is around the corner! #UT22, click here https://t.co/IQ3xrYJGGW to browse a list of #UTAustin welcome back events! https://t.co/aG2qWYuuft
3 days ago
RT @mvwasielewski: TEXAS Admissions recruitment staff celebrating #LonghornFriday #BeALonghorn https://t.co/C4cEhZy4S4
3 days ago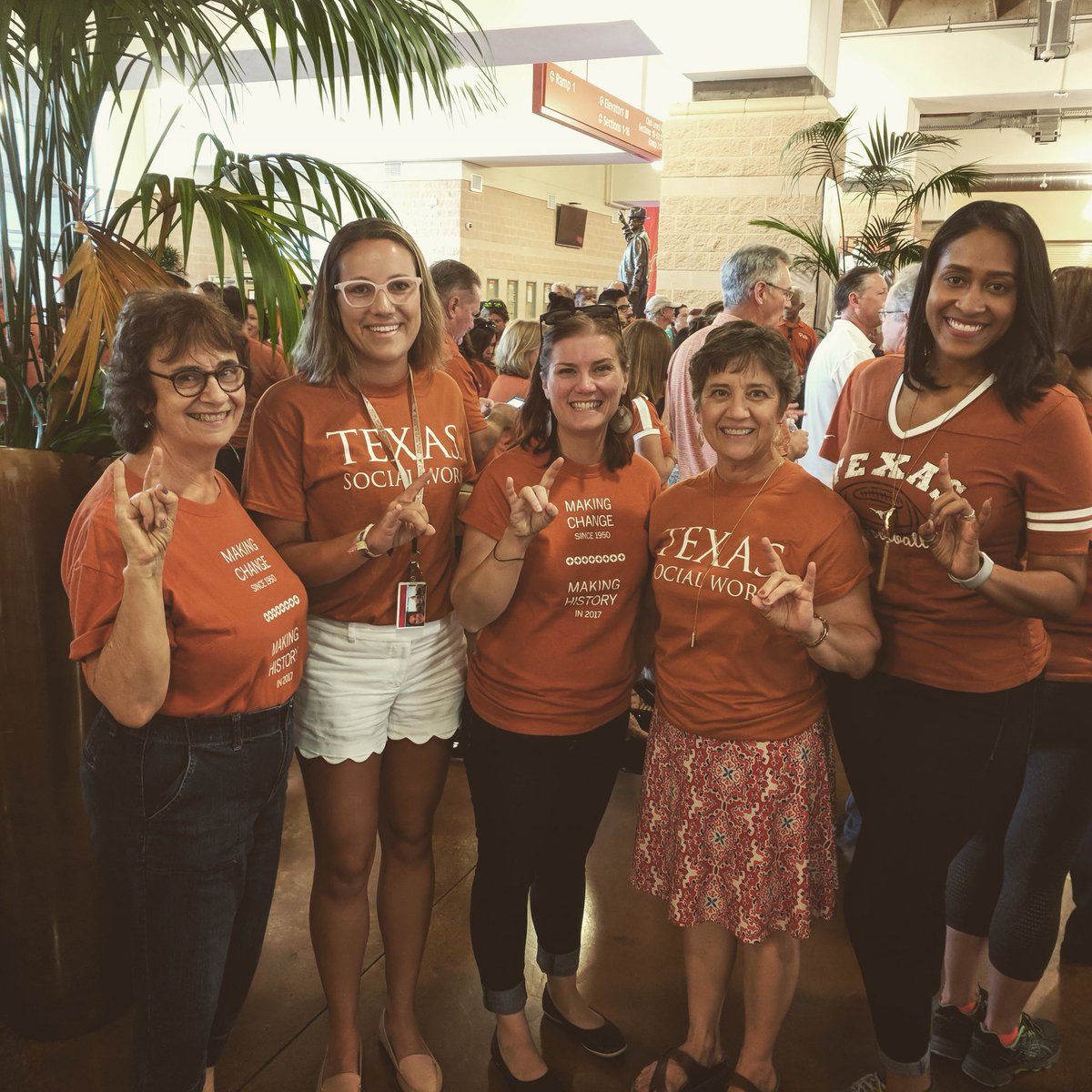 RT @UTSocialWork: There was a social work contingent helping kickoff #LonghornFriday ! https://t.co/OcoHSO6Ss3